5 Problems I have with "The Ecstasies of Women"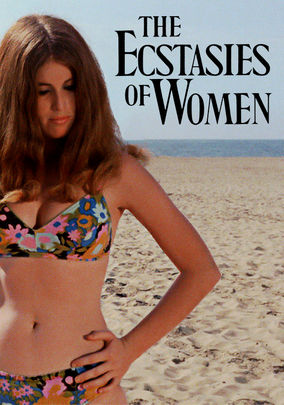 Hello Mates, Sirrat in the Hat here back to talk to you about some wonder Sexploitation Films. You know it's been far too long since I've reviewed a sexploitation film of a high quality, but that ended after watching the 1969 film "The Ecstasies of Women", it's the story of man named Harry who is about to get married to get married. The night before his wedding his three best friends take him to a Topless Bar for his stag party. There the men drink, talk to beautiful women, and Harry has flashbacks to some of his best and most memorable sexual experiences...However, this film isn't without its faults; I mean it's soft core porn, of course it's going to have flaws. So here are 5 Problems I have with "The Ecstasies of Women".
1.) It's hard to focus on the dialogue when there are topless women dancing in the same shot
Literally the first shot of the film is a close-up shot of girls breasts, and trust me, the nudity only gets more excessive from this point on. In the most of the background shots of the film you can see at least two women dancing topless on a stage. How am I supposed to focus on the dialogue and the plot of the story, when I have four bouncy, giggling distractions right in front of me? I mean, this film's plot is super hard to focus on.
2.) I think the cast may have actually been drunk during the filming.
So the film is set during a stag party, and it's very typical for guys to drink during stag parties, but I honestly think the alcohol that the cast is drinking in this film may be real booze. I say that because throughout the film they are randomly slurring and stammering their lines, and it seems a little bit too real, to just be "Good acting". I mean it's a bloody soft core porn for crying out loud, it's not like they're going to have the most top quality actors. Listening to these actors struggle to say their lines is really annoying. And speaking of annoying sounds, let's take a look at #3.
3.) Sound Quality is terrible
Oh God, as if topless women dancing and drunken line readings didn't make this film distracting enough, we also have to put up with terrible audio quality. With loud music playing over the conversations of our cast, it's almost impossible to understand what they're saying. Not even headphones will help you understand them any better; you're going to have to turn on the subtitles if you want to know what's going on in the film.
4.) The Plot is very repetitive
So the plot to the film is basically this. The main guy Harry and his buddies are drinking scotch and watching women dance topless on stage, Harry has a flashback to the time he met a beautiful woman in that he somehow convinced to go with him back to his house boat, have a drink, and then have sex on his bed. In all actuality this film should have only been 15 minutes long, instead of an hour and fifteen minutes long. Now, I like mindless hardcore nudity as much as the next mate, but only if there's a solid character driven story involved.
5.) Encourages Adultery at the end
Harry is set to be married the morning after his Stag Party. However, that night he not only drinks and reminisces about his promiscuous past with his mates, but they actually convince the topless dancers to go with them back to his house boat for night of sexual pleasure. As if cheating on his fiancée the night before their wedding wasn't bad enough, he also decides to leave her standing at the alter and skips town with the a stripper naked Summer. For crying out loud, Harry, you have a fiancée and you're going to give her up for some stripper you just met? I am disappointed in you, sir. I thought you were finally going to put your playboy lifestyle behind you, settle down, and become a family man. For shame on you Harry, for shame!
5 Problems I have with "Night of the Cobra Woman"