5 Things that British People Love to See in Films
Hello mates, Sirrat in the Hat here bringing you another Top 5. You know, being of British origin (I'm from Belfast but I was born in Manchester in case I never mentioned that before), I kind of feel that our films have a more sophisticated and refine look then our American Counterparts. That isn't to say that, American Film Studios aren't good at what they do. Hell my favorite film—"The Godfather Part II"—was made in America, but I am also very proud of the films that have been put out by British Film Studios. However, I seem to notice a things and trends that seem to appear in many British films so here I am today presenting a list of 5 Things That British People Love to See in Films.
Run, run as fast you can
It seems we Brits love Zombies just as much as Americans do. Some of the world's most beloved Zombie films, such as "28 Days Later", "28 Weeks Later", and "Shaun of the Dead" have all been filmed in England. Not to mention a slew of others. However, if you ask someone like my dear friend "Das Film Junkie" he would argue (or complain I should say), that the creatures in the "28 Days…" films are mutants because they were transformed by a virus (something that's manmade) and therefore cannot be classified as zombies, because real zombies are the result of a curse or hex and were resurrected from the dead and are not caused by an infection. Also, he goes into a blinding rage every time he sees "running zombies". Well nonetheless, we Brits love our undead zombies, and find them to be rather enjoyable even though some of them are quite frightening.
Even more loved by the Brits then zombies, aliens have always had a unique fondness and appreciation for aliens (I think Doctor Who has something to do with it). With popular films such as the "Alien" Franchise (including "Prometheus") , "Attack the Block", "Storage 24", yeah there's no doubt about it that us Brits love seeing those little green mean from outer space in films. We tend to be more afraid of aliens in films because they tend to be more intelligent more vicious then most humans, I also because I believe that because we know less about them—as opposed to zombies—that's what makes aliens more terrifying. Whether you believe they exist or not is totally up to you, but one thing is for certain: if aliens do exist they are in for the fight of their lives if they come to face the people of Great Britain.
Despite popular misconceptions there are guns in Great Britain. They just are just more restrictions and bans on certain types of guns, but we do have them. I mean look at films like "Lock, Stock, Two Smoking Barrels", "Snatch", "Gangster No. 1", "Get Carter", "Essex Boys", those are some big freaking guns that those guys are toting. Even James bond uses him, but we'll talk about him later. There's nothing more that I like as British male then to watch a Jason Statham, or a Vinne Jones, or a Jason Flemyng walking on scene with a big 'effing gun and they're locked, loaded, and ready to kick some a$$.
Say hello to my not so little friend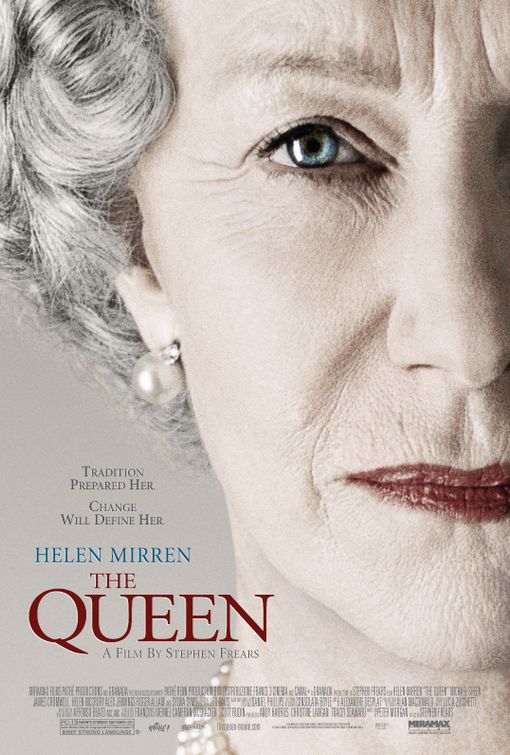 God save the Queen
The people of Great Britain are a proud people. We're proud of our heritage. With so many important and notable people from History, we Brits love any film that has to do with our history. From the Academy Award Winning films like "The Kings Speech", "War Horse", and "The Pianist" to the biographical films such as "The Iron Lady", "Chaplin", and "The Queen". Even lesser known Independent films, like "This is England" are popular amongst the British people and show the great power and might of her empire. The History of Great Britain is a fascinating history, and continues to make for great stories for great films.
Bond. James Bond. He was popular British literary character before he made his first appearance in a film over 50 years ago. Since his first film, James Bond has been played by many great British actors such as Sean Connery, Roger Moore, Pierce Brosnan, and Daniel Craig (but for some reason or another no one ever thought that Michael Caine would make a great James Bond). Can you imagine all the cool and amazing things if you could ever get your hands on any of his gadgets? Not to mention he has shagged some of the finest ladies in the world. There's no doubt about it, James Bond is the Greatest Fictional British Hero of All-Time, and he will probably be around as long as there is British Empire.
Now with all that being said, I think it's high time that British Film Studios go to work on the Greatest British Film ever made, and I think it should go a little something like this. Aliens land down in London during the Coronation of Queen Elizabeth and begin to resurrect the dead and it's up to James Bond to stop the aliens in a big blazing gun fight. Find some way to incorporate Jason Statham into the plot and you will have the Most Popular and Beloved film in British History.