5 "How the Hell was that a Hit?" Songs (PT. I)
With all the different genres and artists in music today, it's safe to say that there are some pretty diverse tastes in music today. Every year, thousands of songs get released to the general public: some become popular hits, some get ignored and fade into obscurity, and then there are those songs that become hits that some people love, but other people seem to hate. The songs aren't necessarily bad, but when you look back at them you say to yourself, "You know, this wasn't even that good of a song". So today we are listing 5 songs that make people say "How the Hell was that a Hit?" songs. The songs are listed in no particular order, so enjoy
1.) Da Da Da by Trio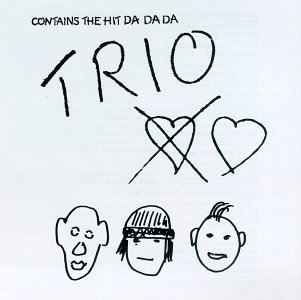 In 1982, German New Wave Band Trio released the track "Da Da Da" and it became a hit in Europe and even broke the Top 40 on the U.S. Billboard charts (peaking at #33). The song lyrics and the way the song is sung sound like the bands singer Stephan Remmler is on a date with a really uninteresting woman. Thoughout the song you can hear Remmler saying "Uh-huh" followed by a long pause and then "Uh-Huh" again. Not only that but the guitar riff in the song is just a slowed down version of "La Bamba". "Da Da Da" was the only U.S. hit for Trio, and it has been used in television commercials most notably for Volkswagen.
2.) The Name Game by Shirley Ellis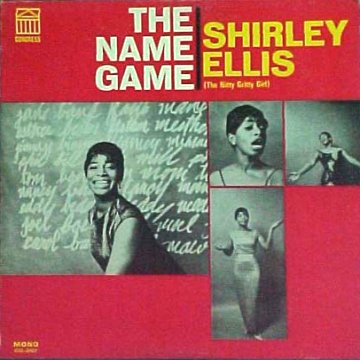 This track has had a bit of a resurgence since it was performed on the popular American Television Series "
American Horror Story: Asylum
", but back in 1964 this song hit #3 on the
Billboard Hot 100
Charts.
However, in Retrospect this is a childish song!
I'll be honest, I did not know this was an actual song recorded by an actual singer to be played on the radio, the reason why is because I always remember singing this song in pre-school and I also remember Elmira Duff singing it in an episode of "
Tiny Toon Adventures
".
I always thought that it was written for a children's music CD by some unknown singer-songwriter because it is a song that is completely childish. I have no idea how the hell "
The Name Game
" became so popular.
3.) Believe by Cher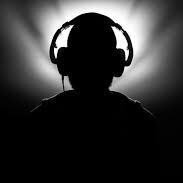 I know Cher is one of the Most Popular and Successful Recording Artists of All-Time, but her 1998 #1 Hit song "Believe" is so overrated. I know why people thought this song was so good because it was one of the first recorded song to ever use a new form of technology called "Auto-Tune", and everyone was blown away by how it made Cher's voice sound so different and unique, and everyone thought that Auto-Tune was going to revolutionize the music industry...And you know what, they were right! Auto-Tune COMPLETLEY changed the music industry. In fact, it changed the music industry, and we're all sick of hearing Auto-Tune now because it gave talentless hack like T-Pain and Ke$ha music "careers". So thanks for ruining pop music Cher! I hope you're happy!
4.) Sunshine, Lollipops, and Rainbows by Lesley Gore
The first time I ever heard this song was on a TV show and I thought it was a joke/parody track because the lyrics were so corny and dumb! Then learned the unfortunate truth that this was an actual song that was recorded with intentions of being as a non-novelty pop song AND it reached #13 on the Billboard Hot 100's in 1965. The song is sung by singer Lesley Gore (who is known more famously for singing "It's My Party") and was produced by Quincy Jones: the same man who Produced Michael Jackson's "Thriller" and WON 27 GRAMMY AWARDS! What the f*ck was going on in the 1960's that made the world declare a desire to hear stupid hippie Bubble-Gum Pop tracks?
5.) Who Let the Dogs Out? By the Baha Men
Oi vey is this song a mess! The shouting repetitive chorus from this cover song by the Baha Men "Who let the the dogs out?/ Who? Who? Who? Who?" made this track absolutely inescapable in the early 2000's. It was a song that was played at Sporting Events, TV Shows, and was even used in the "Rugrats in Paris" movie. Most bizarre of all; "Who Let the Dogs Out?" won a Grammy for Best Dance Recording in 2001. This song is a loud obnoxious mess, and if anyone dare let's the dogs out around me then they are getting put down!
What did you think of this List? Do you Agree? Are there other songs you think should've been on this list? Let me know in the comment section, and I will possibly include them on my Part II of this Countdown series.