5 Surprisingly Good Songs from Rock Bands that Most People Hate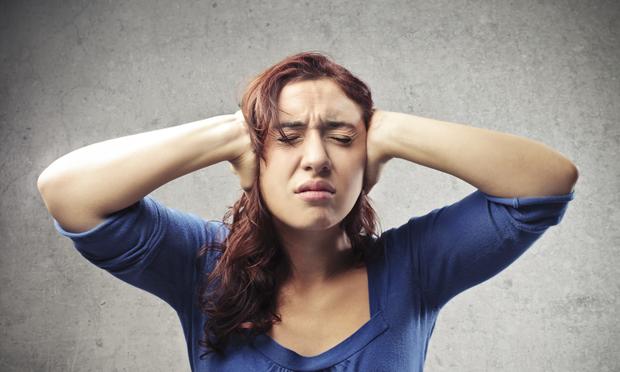 Here's a Scenario I feel we've all been in: you're at a bar or a restaurant with a group of friends there's a DJ playing music or maybe there's one of those MP3 Jukeboxes on the wall playing music, and then all of a sudden this one song starts to play and you groan out loud: "Ugggh! I hate this band so much! They just suck so hard!" as you cover your ears and can't wait for the song to end. Yeah, it's pretty annoying, but I'm a person who believes that no matter how much you claim you hate a band (Or even a genre of music) you can usually find at least one song by that band that they like or think is pretty good, and I'm here to bring the attention to some good songs by bands that most people can't stand. Now seeing as I'm a fan of Rock Music, I'm only going to talk about Rock Bands on this list. So without further delay here are 5 Surprisingly Good Songs from Rock Bands that Most People Hate.
1.) I'm With You- Avril Lavigne
I remember when Canadian Singer Avril Lavigne first broke through in the mainstream. She was this breath of fresh-air. She was the Anti-Pop Star, she was tough, she was well spoken, she was cool, and she was not going to be one of those Pop-Princess Diva's...and then by her second album she became all the things she said she would never be on her first album. However, her first album did have a few good tracks, one of them being "I'm With You", a song that let's Lavigne show off her powerful vocal range and songwriting talents. It even earned her two Grammy Nominations (including one for Song of the Year).
2.) Rockstar- Nickelback
Now we're going to talk Avril Lavigne's husband's band. I often hear people refer to Nickelback as "The Worst Rock Band of All-Time", and I think that's kind of extreme. I don't think Nickelback is bad; I just think they're not as good as most people think. There are plenty of bands out there that are way worse than Nickelback, and they actually have a couple okay songs. Probably the best song they have is "Rockstar". "Rockstar" is one of those songs that every single person on earth can relate too. Everything they sing about in that song is all things people associate with the rock star life style, and name one person on earth that hasn't dreamed about being a famous Rock Star? I honestly believe that if this song was played by any other band in the world it would be one of the biggest hits ever recorded, but instead most people pretend they hate it out of spite for the band Nickelback.
3.) Celebrity Skin- Hole
Okay, let's get something out of the way: nobody likes Courtney Love, and if you woke up one day and found out you were married to her, you'd blow your brains out too! Courtney Love sucks, and so does her band Hole. The only reason they ever got any attention is because she was married to Kurt Cobain, and that continues to be the only reason why anyone gives a crap about her. "Celebrity Skin" is her band Hole's most successful track, and I attribute that to the fact that the song was Co-Written by another one of Love's former lovers, Bily Corgan of The Smashing Pumpkins. See, even when Billy Corgan writes only half-a-song it's still better than anything Courtney Love could come up with by herself.
4.) Falls on Me- Fuel
I feel like the Alt-Rock Band Fuel was never supposed to be successful. I think they should have been one of those bands that's popular and only known in like 2-3 states, but then sometime in the early 2000's a bunch of DJ's must have got together and said to themselves; "Yeah why not these guys? We can make them famous. They don't have to sound great; all we have to do is play them on the radio and some people will think they're good". And have you ever heard a person say that they were fan of Fuel? Or that they were excited because Fuel was going to be playing at a local music festival? No, you haven't because nobody can remember why Fuel was so popular. As much as I am bashing them, I should point out that they did have some success on Rock Charts in the early 2000's, one of those was the track "Falls on Me" which follows the typical Post-Grunge Hit Music Formula (Quiet Opening Verse, Loud Chorus, Slightly louder verse, Loud Chorus, Guitar Solo, Screaming Chorus). The only reason I think anyone remembers the band Fuel is because Chris Daughtry sang their song "Hemorrhage (In My Hands)" on American Idol, which was on okay song at best.
5.) Harder to Breathe- Maroon 5
This was the first song I ever heard from Maroon 5. I was surprised to find that there are none of the other songs on their debut album sound like "Harder to Breathe". Upon some recent internet searches, I found that the bands singer Adam Levine wrote the song to express his frustration with the bands record label, over the pressures and delays made prior to the release of their debut album "Songs about Jane". It's funny how Adam Levine writing a song out of spite is better than pretty much anything else he's written with Maroon 5. Maybe Maroon 5 would have a lot better songs if more people started pissing off Adam Levine.